Czech Dance News organized workshops for Czech dance critics with authors from Norway, England and Hungary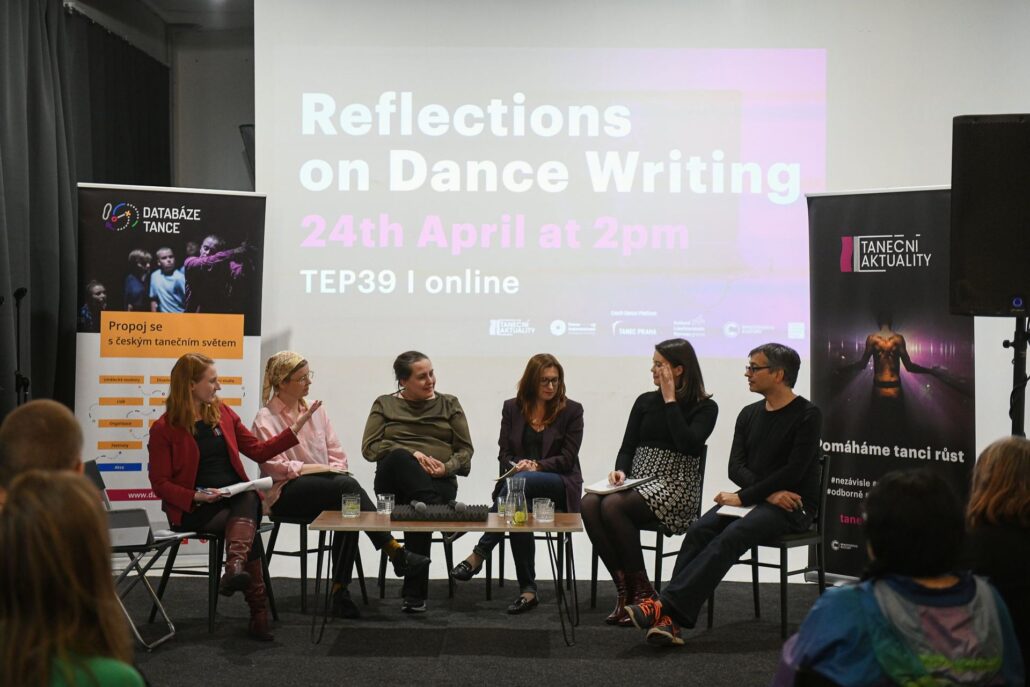 Czech Dance News in cooperation with the Czech Dance Platform organized workshops Dance Criticism in the European Context and a discussion focusing on the development of art criticism in the Czech Republic. The workshops took place as part of the CDP programme, which this year runs from 30 March to 2 April. The lecturers were three established international artists and critics who also took part in the final discussion on 1 April, entitled Reflections on Dance Art: A Dialogue Between Critics and Artists. The discussion was open to general public.
The seminars were intended especially for art critics and editors with a focus on dance, new circus and movement theatre. The content of the seminars touched upon both practical issues of the profession and innovative practices in dance criticism.
Two workshops took place on Thursday 30 March at the Prague Creative Centre in Old Town Square. The first was led by established critic and editor Emily May (GB/DE), who has worked in professional media across Europe and America, and the second by publicist and cultural manager Lena Megyeri (HU). The trio of workshops was completed on Friday 31 March by lecturer Anette Therese Pettersen (NO), a theatre and dance critic who, among other things, focuses on the processes and politics of contemporary criticism in practice.
These three workshops were concluded by an open discussion for the public Reflections of dance art: a dialogue between critics and artists, which took place on 1 April from 5 to 7 pm at Unijazz in cooperation with the Czech Dance Platform. In addition to lecturers, artists and other actors in the field were invited to participate in the panel discussion. The debate was moderated by the dance theorist, historian and critic Petra Dotlačilová, who came to Prague from her research fellowship in Paris.
The whole project of Czech Dance News Dance criticism in the European context has two parts. The second series of seminars and discussions will take place in July in cooperation with the KoresponDance festival. The project is supported by the European Union through the National Recovery Plan.
Source: Czech Dance News will organize workshops for Czech dance critics with authors from Norway, England and Hungary – Taneční aktuality (tanecniaktuality.cz) 
photo: Czech Dance News